The Punta Laguna Nature Reserve is near the archaeological site of Cobá. The area around the lake is protected and there is a lookout tower. Here the protected Yucatán spider monkeys live in the trees in larger family groups and can be observed.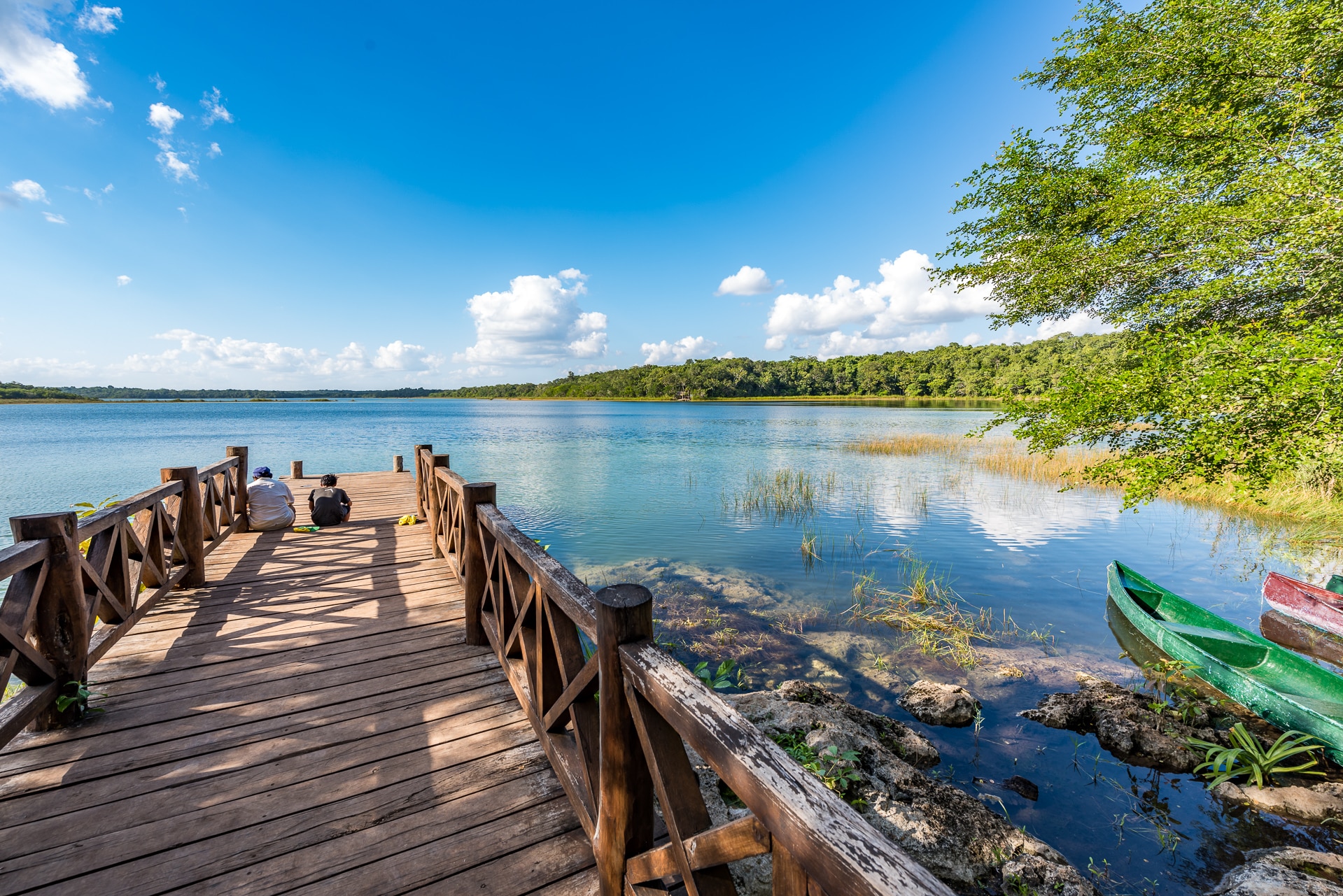 Guided tours in the nature reserve Punta Laguna
Right at the parking lot you can hire a guide to show you the area. But even without help, you can explore the area well and certainly see the spider monkeys living there.
The jungle paths around Punta Laguna
Around the lagoon there are forest trails that offer a great view of the lake.